About
Car Rental
Tours
Map
Services
Water Sports
All
Cattleya Car Rental |
Car Rental / Location de Voiture
Cattleya

Location De Voiture est une agence familiale située a Pointe Du Bout, Trois Ilets). Cattleya Car Rentals is a family owned car rental agency located in Pointe Du Bout, Trois Ilets. They can bring the car to the cruise ship or airport if so requested. Pointe du Bout is a short ferry ride from cruise ship dock. Please book in advance.



The cool factor:

Family owned business with low rates.



---
Kata Mambo |
Catamaran Tours
FOR ENGLISH, CLICK ON ADVERT.


Kata Mambo

Fort de 15 ans d'expérience, Kata Mambo est spécialisé dans l'organisation de sorties en mer en catamaran et en excursions en 4x4. Kata Mambo vous offre le choix entre différentes sorties à la journée: Mettez le cap sur le Nord de la Martinique pour un programme découverte « Nord Caraïbe » à la rencontre des dauphins à bord du catamaran Kata Mambo. Découvrez la nature exubérante du Nord en 4x4 pour une journée de détente, de découverte et de dégustation des fruits pays. Découvrez un concentré des richesses du sud de l'ile grace au combiné 4x4 / catamaran. Notre équipage professionnel et diplomé vous accompagnera tout au long de la journée pour partager des moments magiques dans une ambiance conviviale.



The cool factor:

Many catamarans, many tour options



---
gandor.tv |
Web Production & Social Media Caribbean
gandor.tv

specializes in creating, managing and promoting websites in the Caribbean. They are known for their customer service, fast response, e-commerce, booking systems and social media. They are the creators of www.CoolestCarib.Com.



The cool factor:

Maintenance package ensures your website always works, always looks good and always attains high search engine rankings.



---
Baz Notik |
Kitesurf, Windsurf & Wakeboard in Martinique
Baz Notik

is located at Hotel Carayou in La Pointe du Bout, Les Trois-Ilets. This water sports center offers water sports rentals and lessons of a big variety like kitesurf, windsurf and wakeboard. The location is amazing. You can either launch from site and go upwind (if you're at that level), or they take you out (up-wind) by boat and you kite back at your leisure. If you're in Martinique by cruise ship take the 20 minute ferry to Pointe du Bout, which is also a hidden gem, a petit village with many bistros and boutiques.



The cool factor:

It's windy most of the time on location.



www.baznotik.com
| 596 596 66 19 06 | Hotel Carayou, La Pointe du Bout, Trois-Ilets, Martinique
---
---
---
---
---
---
Martinique
Businesses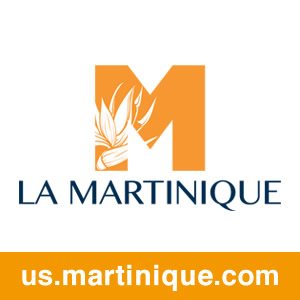 Martinique
Photos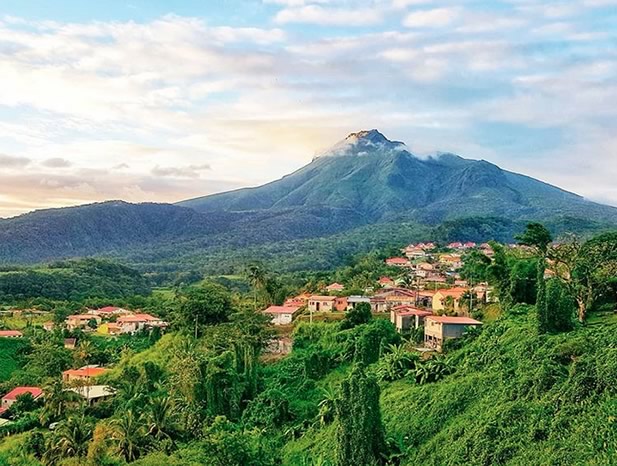 View all
photos & videos
Welcome to
Martinique
. This French overseas department is an island located in the Leeward Islands in the Lesser Antilles in the southern Caribbean Sea. North of Trinidad and Tobago.
View Map
. It's culture reflects a mix of French and West Indian Influences. Its largest town is its capital Fort-de-France featuring La Savane, a garden adjoining narrow alley shops and bistros.
Book Here
Top 10 Things - Random Order
1.
Visit Fort-de-France
2.
Kitesurf at Point du Bout
3.
Mont Pelée
4.
Musée de la Pagerie
5.
Les Salines Beach
(view more beaches below)
6.Diamond Beach 7.La Savane park (La Savane des Esclaves) 8.Balata Gardens (Le Jardin de Balata) 9.Saint-Louis Cathedral 10. Saint-Pierre Read Fun Facts below
There's so much to do and see in Martinique. But let's focus on the most important activity everyone's talking about. Kitesurfing or foiling! What's foiling? In essence it's flight over water while standing on a board (or in a boat for sailing). The shaft attached below the board, whether for kitesurf or windsurf, propels the board above the water creating a minimum water-resistance glide above the surface. Whaaat??? Where can you do this magic in Martinique? At
Baz'Notik
, located at Hotel Carayou in La Pointe du Bout, Les Trois-Ilets.
Book flights, hotels, cars & activites here:
*View Interactive Map
If you own a business in the Caribbean and need help with your website or social media, gandor.tv will create, maintain and promote it for you.
See fun facts below, or click here to view pics or videos.
Enjoy your stay!
National Anthem
"La Marseillaise"
WEATHER FORECAST OF MARTINIQUE
MARTINIQUE SOCIAL MEDIA
FUN FACTS OF THE MARTINIQUE
Nationality
French
Size
1,128 sq km (436 sq miles)
Population
386,486
Languages
French
Currency
Euro (EUR)
Government
Overseas department of France
Time Zone
UTC-4
Drives on the
Right
Calling Code
+596
Coordinates
16.2650 deg N, 61.5510 deg W
14.40 deg N, 61 deg W
Capital
Fort-de-France
Banks
Banque Francais Commerciale, Banque des Antilles Francaise, BNP Martinique, Banque Nationale de Paris Martinique, Caisse d'Epargne, Credit Martiniquais
Agriculture & Export of Goods & Services
Sugarcane, bananas, coffea, pineapple, eggplants, avocados, yams, citrus fruit, cassava, sweet potatoes and exotic flowers.
Geography
North:

Mountainous, four ensembles of pitons (volcanoes) and mornes (mountains). Piton Conil, extreme North, dominates the Dominica Channel, Mont Pelée an active volcano, the Morne Jacob and the Pitons du Carbet are two of five extinct volcanoes now covered with rainforest at the Bay of Fort de France at 1,196 metres (3,924 ft). Mont Pelée's volcanic ash has created gray and black sand beaches in the north in contrast to to the white sands of Les Salines in the south.
South
The south with its beaches is easier to travel and thus receives most of the tourist trafic.
Religion
Roman Catholic 90%, Hindu 5% and 5% of other regiligions.
Top Martinique Beaches
The most popular beaches are Pointe de Bout, Diamant, St. Luce, the department of St. Anne and Les Salines.
Caribbean Tip of the Day
Packing for the Caribbean? You can really get away with the minimum. Fashion. Bring light sundresses, shorts, T-shirts, sandals and a swimsuit. Although, you can get all of those - plus sarongs and sunscreen - on the island too. Jackets, jerseys, long sleeves and long pants are only sometimes worn on islands that get cooler in winter time, like The Bahamas. But in general, even fine diners are seen wearing Bermuda shorts and sandals, and sundresses for women. Guys wearing white shorts with Caribbean color belts are seen a lot.