gandor.tv |
Web Production & Social Media Caribbean
gandor.tv

specializes in creating, managing and promoting websites in the Caribbean. They are known for their customer service, maintenance packages, fast response, e-commerce, booking systems and social media.



The cool factor:

Maintenance package ensures your website always works, always looks good and always attains high search engine rankings.



---
CoolestCarib.com |
Advertise Here
Coolest Carib

promotes Caribbean Islands and their tourist services. Advertisers who benefit the most from our services include car rentals, catamaran tours, kitesurfing schools, water-sports rentals, scuba diving centers, beach resorts, hotels, restaurants, scooter rentals, boating excursions etc. The website is mostly viewed by Caribbean travelers and tourists. For more information about our rates and exposure scope view our advertising page.



The cool factor:

We place your advertisment on 50+ Caribbean websites



---
gandor.tv |
Web Production & Social Media Caribbean
gandor.tv

specializes in creating, managing and promoting websites in the Caribbean. They are known for their customer service, maintenance packages, fast response, e-commerce, booking systems and social media.



The cool factor:

Maintenance package ensures your website always works, always looks good and always attains high search engine rankings.



---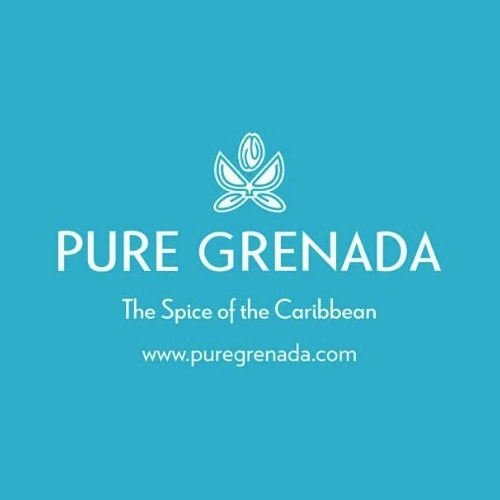 Grenada

Welcome to the Spice of the Caribbean; a place where untouched beauty meets our warm people content with a simple way of life. Grenada offers a lifestyle so pure and authentic that you feel instantly renewed. Our enchanting islands boasts silky stretches of white sand beaches, sunken treasures adorned by corals and unspoilt landscapes undiscovered by crowds. So, take a journey like never before; a journey that is pure and real. Welcome to Grenada, Carriacou and Petite Martinique!



The cool factor:

World's first underwater sculpture park



---
Welcome to
Grenada, Carriacou and Petite Martinique
- a tri-island state also referred to as the Island of Spice. Located in the
Southern Caribbean
, northwest of Trinidad and Tobago, northeast of Venezuela, and southwest of Saint Vincent and the Grenadines.
View Map
. Famous for its production of nutmeg, its Underwater Sculpture Park, cascading waterfalls and white-sand beaches.
Top 10 Things - Random Order
1.
Underwater Sculpture Park
2.
Wander the narrow streets of St. George's
3.
Learn the basics of chocolate-making at Belmont Estate
4.
Spice Plantation tour
5.
Grand Anse Beach
(view more beaches below)
Local Radio Stations
Just click PLAY
6.Grand Étang National Park7.Concord or Annandale 'Water' Falls8.Fort Frederick - stunning views of St. George's9.Carenage - the harbor and anchorage 10.Levera National Park - views of Caribbean Sea meets the Atlantic. Read Fun Facts below.
Check out our blog: CoolestCarib.com/blog Enjoy your stay!
National Anthem
"Hail Grenada"
PHOTO OF THE DAY GRENADA

WEATHER FORECAST OF GRENADA
GRENADA SOCIAL MEDIA

FUN FACTS OF GRENADA
Nationality
Grenadian
Size
344 square kilometres (133 sq mi)
Population
110,000
Languages
English. Recognised regional languages: Grenadian Creole English and Grenadian Creole French
Currency
East Caribbean dollar (XCD).
Government
Parliamentary democracy under constitutional monarchy. Monarch: Elizabeth II. Governor-General, Prime Minister.
Time Zone
EST (UTC-4). Summer (DST). EDT (UTC-4).
Drives on the
Left
Calling Code
+1-473
Coordinates
12deg 03'N 61deg 45'W
Capital
St. George's.
Banks
Grenada shares a common central bank and a common currency (the East Caribbean dollar) with seven other members of the Organisation of Eastern Caribbean States (OECS)
National Bird
Critically endangered Grenada dove.
Agriculture & Export of Goods & Services
Cinnamon, cloves, ginger, mace, allspice, orange/citrus peels, wild coffee and nutmeg, which provides 20% of the world supply
Geography
The island of Grenada is the largest island in the Grenadines. Smaller islands are
Carriacou
,
Petit Martinique
,
Ronde Island
,
Caille Island
,
Diamond Island
,
Large Island
,
Saline Island
, and
Frigate Island
.
Top Grenada Beaches
Grand Anse Beach in St George

3 km (1.9 mi) long and considered to be one of the finest beaches in the world and often appears in countdowns of the world's top ten beaches.
Morne Rouge Beach
Also known as BBC beach, located in the south of Grenada in the hotel district. Relatively private with its lush green trees, white sands, and calm turquoise waters. Recommended for a peaceful relaxing day on a weekday, and safe for children to swim in.
Magazine Beach
Located on Grenada's Southwestern coast. Home of the Rex Grenadian Hotel and the Aquarium Restaurant. The beach is about one mile of white sand, and clear blue waters for swimming, kayaking, and snorkeling.
Pink Gin Beach
Name comes from pinkish sand. Located close to the tip of the island, behind the hill overlooking Point Salines International Airport. Very secluded with clear waters and beautiful view of St. George. The beach has La Source Hotel and water sport rentals are on-site.
Bathway Beach
Located in the north of the island. Relatively active with people, food, drinks but big enough to imagine you've got the beach for yourself.
La Sagesse Beach
This is a very romantic beach. Birds love it too. Very secluded and off the beaten path. Seafood restaurant and guest house are on-site at the main entrance.
Grenada Must-See/Must-Do Things
Grenada Underwater Sculpture Park

A magical place located on the west coast of Grenada in the Molinere Bay Marine Protected Area. A must for snorkelers and scuba divers and an experience of a liftetime to view this underwater exhibition created by British sculptor Jason deCaires Taylor. This unique submerged gallery includes life size sculptures from a cyclist to somber-looking figures holding hands underwater, possibly representing the island's slave trade history. Grenada's famous Christ of the Deep has recently been added to the submerged sculpture park.
Annandale Falls
This 10-meter tropical waterfall is located in the mountains north of St. George's. The trail to the falls begins at the Annandale Falls Centre. Visitors are welcome to swim at the base of the cascades and are frequently entertained by locals jumping or diving from the top.
Dougaldston Spice Estate
Is one of Grenada's oldest and largest nutmeg plantations. You'll witness local workers demonstrate how the island's spices are grown and processed. For sale at the estate are nutmeg, cinnamon, vanilla, and cloves. Nearby you'll also find the Gouyave Nutmeg Processing Station, the largest on the island, where you'll see locals select and pack nutmeg. They're a frienly people and would gladly share some insights about their famous spice.
Brief History of Grenada
Like other Caribbean islands Grenada was formed as an underwater volcano. Before the arrival of Europeans, this island had been inhabited by peaceful Arawaks who later got driven out by Caribs. Christopher Columbus sighted Grenada in 1498 during his third voyage to the new world.
French colony (1649-1763), La Grenade, and the economy was initially based on sugar cane and indigo. The French established a capital known as Fort Royal (later St. George). To shelter from hurricanes the French navy would often take refuge in the capital's natural harbour, as no nearby French islands had a natural harbour to compare with that of Fort Royal. The British captured Grenada during the Seven Years' War in 1762.
British colony (1763-1974). Independence was granted on February 7, 1974. Nutmeg was introduced to Grenada in 1843 when a merchant ship called in on its way to England from the East Indies. In 1877 Grenada was made a Crown colony.
Invasion by the United States (1983). US troops withdrew from Grenada in December 1983. The first democratic elections since 1976 were held in December 1984 and were won by the Grenada National Party
The 2008 election was won by the National Democratic Congress under Tillman Thomas. The 2013 election was won by the New National Party under Keith Mitchell winning all 15 seats.
Source: Wikipedia
Caribbean Tip of the Day
Bring a good book as flights are regularly delayed due to... well the relaxed island mentality.